The LSS recognizes that law school can be challenging both academically and mentally. It is important to take breaks from your studies to take care of your mental and physical health. Check out some of our favourite supports and services available to Queen's Law students!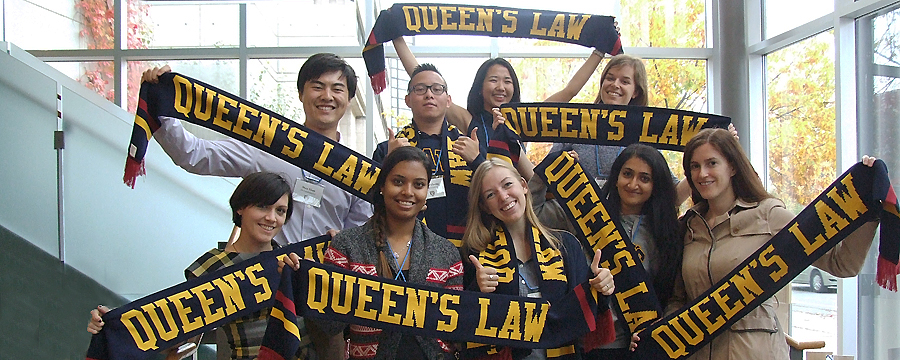 Equity Committee 
The Committee is a branch of the LSS and is comprised of students from all years. Co-chaired by the Equity and Diversity Commissioners, it serves as a brainstorming group to help recognize issues and develop solutions to overcome them. Committee members volunteer their time to organize events that tackle the complex diversity issues we face as law students.
For more information contact: Abiola Akinyemi (abiola.akinyemi@queensu.ca) or Taylor Barton (16tb25@queensu.ca).
Positive Space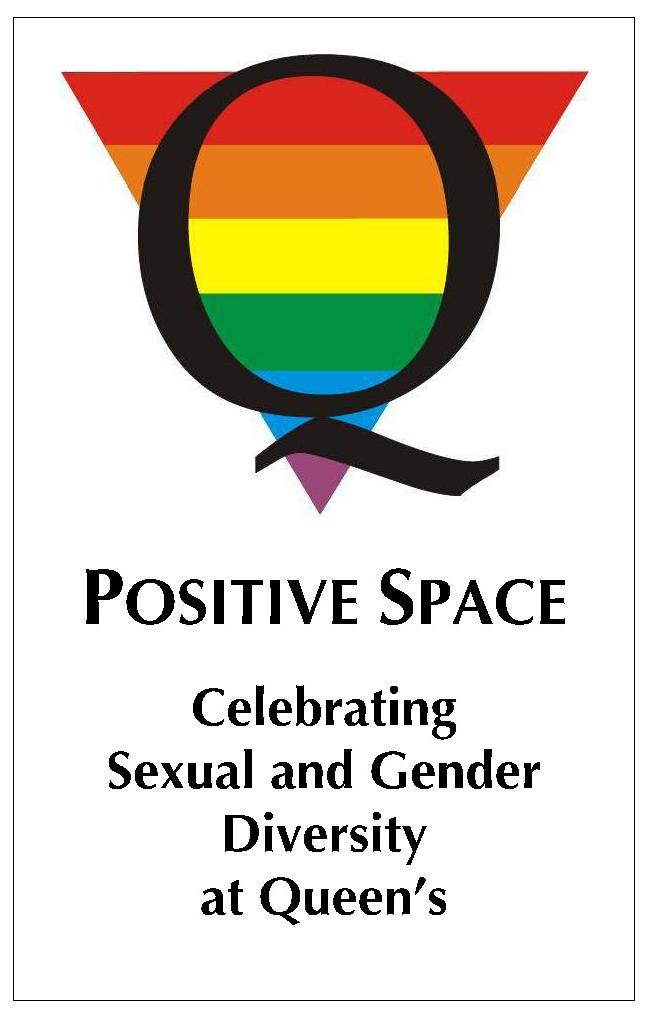 Positive Space is a university-wide program that aims to improve the celebration of sexual diversity on campus. The Faculty of Law has its own Positive Space Manager who serves as a liaison between the Equity Committee and the University's Positive Space Steering Committee. A number of events will take place throughout the year in order to further this initiative, in addition to bi-weekly socials.
Part of the Program's initiative is offering Positive Space training to Queen's students. This simple two-hour session provides a basic understanding of LGBTQ+ issues to people who might have had less experience with the subject. Training sessions are offered for free to all Queen's Law students.
Visit our Facebook page! 
Education and Equity Services 
Education & Equity is often the first point of contact for students seeking help for illness, disability, family or personal crisis or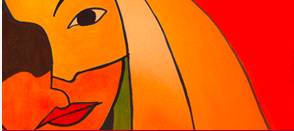 absences due to religious observance. Helen Connop, Manager of Education & Equity Services, liaises with Queen's Student Wellness Services and the Exams Office to ensure that disability-based and language-based accommodations are provided for eligible students.
The Education & Equity Services office has a longstanding commitment and record of success in providing advocacy, information and support to law students. It serves students admitted through the access categories of admission while cultivating an environment that maximizes opportunities for all students in an effort to make legal education more inclusive and more accessible.
Services include:
• arranging note-takers
• making referrals for exam, test or classroom accommodations
• liaising with professors
• bringing requests to the academic standing and policies committee for extensions or deferrals
• providing short-term supportive counseling, information and referrals
• helping to expedite medical referrals, as appropriate
• administering laptop loans
• emergency financial assistance (up to $100) and limited funding for special projects, seminars and workshops     related to equity and diversity issues
• coordination with the LSS Education Equity Committee on projects enhancing diversity and equity outreach and   support
For more information contact: Helen Connop at helen.connop@queensu.ca

Academic Assistance Program 
The Academic Assistance Program is coordinated by Helen Connop, Manager of Education and Equity Services. It is a free and confidential tutoring/ mentoring program with upper-year students. This service is available to ALL law students (no requirements; just ask). Tutors can help with questions/ confusion about: substantive law, adjusting to law school, how to get involved, how to study/ write outlines, how to write exams etc.
Learn more here! 
Contact Helen Connop at helen.connop@queensu.ca

Discrimination & Harassment in the Legal Education Setting
In September of 2017, the Law Society presented a session for our first-year students on discrimination and harassment.
You can review it by clicking here. 

Indigenous Recruitment & Support 
Queen's Faculty of Law is committed to increasing Aboriginal representation within the legal profession and supporting the Aboriginal students who choose Queen's.
Queen's is situated on traditional Anishnaabe and Haudenosaunee Territory: to acknowledge this traditional territory is to recognize history that predates the earliest European colonies, and its significance for the Indigenous peoples who lived, and continue to live, upon it.
Meet our Indigenous Recruitment & Support Coordinator: Ann Deer

From the Wolf Clan, Mohawks of Akwesasne, Ann works for the faculties of law, medicine, and Smith School of Business and can liaise you with anyone in the Queen's community.  She works with prospective students as well as current students, organizing discussions, cultural events, guest speakers, Feast nights and more. She'll be happy to help you connect to other Aboriginal students here at Queen's Law!
Ann can be reached at ann.deer@queensu.ca 
Click here to learn more about indigenous initiatives and supports available at Queen's Law and across the university!
Helpful Links 
Mental Health, Accessibility and Wellness
• Student Wellness Services
• Queen's Accessibility Services
• Queen's Accessibility Hub
• Queen's Mental Health Services
• Queen's University Health Promotion
English Language Support
• International Centre
• The School of English
• The Writing Centre
• Limestone City School of English
Queen's University Links
• University Advisor on Equity
• Queen's Human Rights Office
• Four Directions Aboriginal Student Centre
• The Ban Righ Centre
• The Writing Centre
• Index of Senate Policies
• University Equity Office "Customer Service – Accessibility Feedback" Form
• University Sexual Assault Support and Response Protocol
Other Helpful Resources:
Queen's Human Rights Office: Multicultural Calendar
Human Rights in Legal Training, Inclusion and Professionalism (September 4, 2015)