Clubs Overview
The Faculty of Law is home to numerous clubs covering a whole spectrum of interests and activities. We have legally-related clubs like the Criminal Law Club and the Disability and Mental Health (DAMH) Law Club. There are also clubs who focus on sports (like Right to Play), professional development (like Beyond a Reasonable Stout), and charitable causes (like the Queen's Law Cancer Society). There are even clubs that act as outlets for stress management and fun (singing is therapeutic for the Queen's Law Choir Club!).
Get involved QL – there's a club for everyone!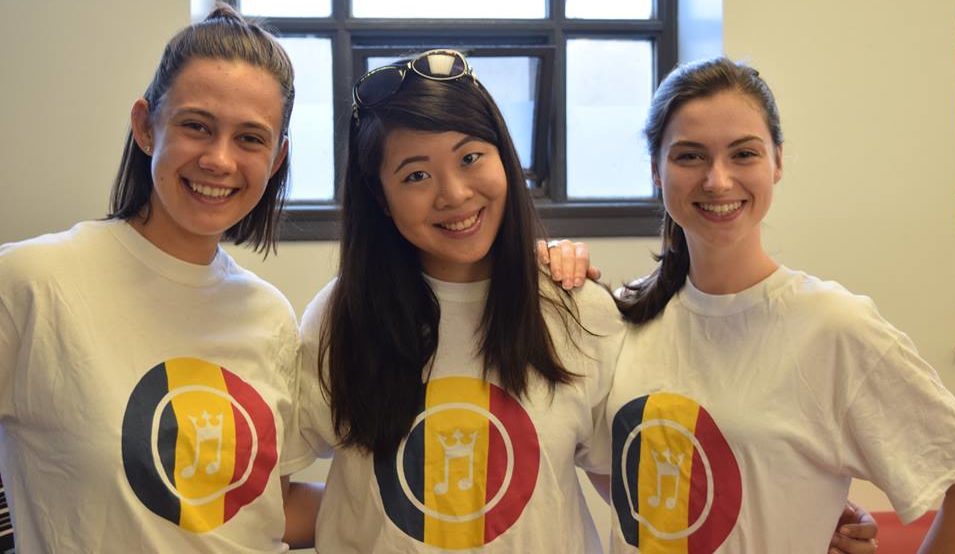 2020-2021 Club Ratification Form: Click here! 
Please note:
As spring ratification did not occur in the Winter 2020 semester, ALL clubs must be ratified through this process.
There is no ratification deadline as ratification occurs on a rolling basis throughout the year. Once we receive forms, clubs will be ratified at the next LSS meeting.
All ratified clubs need 2 points of contact. Reminder that all clubs must have a Club President and a Head of Finance and may choose to have additional Executive Officer(s) if desired.
You will receive a reply email when you send in your form to confirm it has been received, and then an email notifying you of the date of the LSS meeting where your ratification will be voted on. Finally, you will receive an email confirming you have been ratified, or requesting additional information to make your ratification possible within 1 week of the LSS meeting.
Club Directory (2019-2020)
Queen's Asian Law Students' Association (QALSA)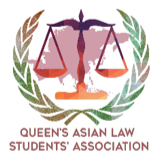 QALSA seeks to connect Asian law students.The club runs on a mentorship program connecting first years with upper years who they can connect with. Further, the club hopes to host panels and other networking events this year to facilitate a community of Asian law students at Queen's.
Visit our Facebook page! 
Contact: Kathy (Zi Yue) Jiang (13zyj@queensu.ca) or Li Zhu (li.zhu@queensu.ca)
Queen's Law Bachelor Nation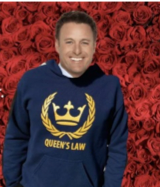 Queen's Law Bachelor Nation is the Queen's law Bachelor appreciation club (yes the bachelor like ABC's The Bachelor). We run a bracket (like fantasy football) and host a finale viewing party. QL Bach will be back this year. We will be starting up again in January for the new season. In the meantime, please join our FB group and follow us on insta at @qlbach
Contact: Sara Baxter ( sara.baxter@queensu.ca) or Solenn Madevon ( s.madevon@queensu.ca)
Queen's Law Cancer Society (QLCS)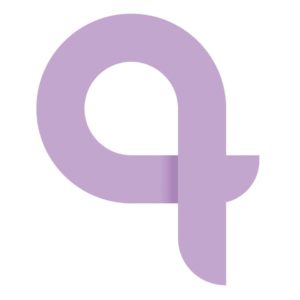 The Queen's Law Cancer Society (QLCS) is a law student volunteer organization that works passionately to spearhead the fundraising effort for The Canadian Cancer Society at Queen's Law. QLCS has a strong presence in the Queen's Law community by planning monthly events for students and participating in off-campus fundraisers, such as the CIBC Run for the Cure. We are a team of 2 co-presidents, 9 executive members, and 21 committee members. The executive members lead committees in: Publicity, Awareness, sponsorship, Movember, Events, and Fashion. Our largest fundraising event at Queen's Law is the Cabaret for a Cure. This show is consistently the most anticipated event of the academic year. It usually involves over 80 students and faculty members, with an audience of several hundred people. This event has previously raised over$17,000 for the Canadian Cancer Society. This year, we hope to take it to the next level, with a fundraising goal of $20,000!
Visit our Website and Facebook page!
Contact: Coming soon!
Queen's Christian Legal Fellowship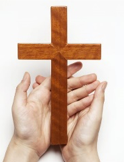 Queen's Christian Legal Fellowship aims to assist professional and students in merging their faith and their practice. Our events include bringing students together for meals to share their stories and deepen our faith. 
Contact: Brandon Maracle (brandon.maracle@queensu.ca) and Daniel Moholia ( daniel.moholia@queensu.ca)
Corporate Law Club (CLC)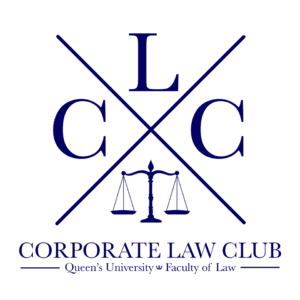 The Corporate Law Club (CLC) hosts various events throughout the year to help law students gain greater exposure to corporate law. Our main event is our annual Toronto Law Firm Tour held in January. 1L students are given the opportunity to visit several Bay Street firms to learn more about the practice of corporate law and develop their professional skills. Other notable events include speaker panels, seminars, and various networking opportunities
Visit our Facebook page! 
Contact: queenscorporatelawclub@gmail.com, Lauren Kim ( l.kim@queensu.ca) or Andrew Irwin ( andrew.irwin@queensu.ca)
Queen's Criminal Law Club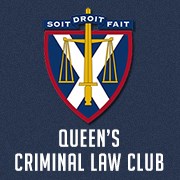 Queen's Criminal Law Club is a student-run organization dedicated to facilitating opportunities for our members to expand their knowledge of criminal law. Our events have included speaker panels with notable criminal lawyers like Marie Henein, tours of the Kingston Pen and meet and greets with criminal law professors
Visit our Facebook page! 
Contact: Laura Sumner ( laura.sumner@queensu.ca) or Chris Enright ( c.enright@queensu.ca)
Disability and Mental Health (DAMH) Law Club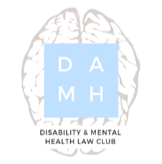 We share an interest in disability law and mental health law, health and well-being, and raising awareness of diversity-related topics
Visit our Facebook page! 
Contact: Brittany Wong ( brittany.wong@queensu.ca) or Caroline Ross ( caroline.ross@queensu.ca)
Queen's Environmental Law Club (QELC)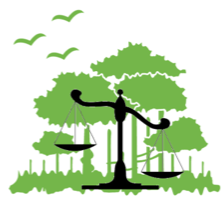 We are a group of Queen's law students interested in environmental law and policy issues. Our interests include the social and economic components of sustainability and areas of law including Aboriginal and energy law. We meet several times a month to discuss current events and issues at the Grad Club. We also host a panel every year focusing on working in environmental law.
Contact: Emma Smith ( emma.smith@queensu.ca) or Ari Glass ( ari.glass@queensu.ca)
Queen's Fashion and Retail Law Society (QFRLS)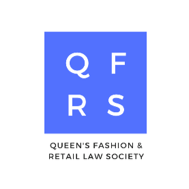 QFRLS allows those with an interest in fashion and retail to explore career options outside the traditional legal path. Our club strives to provide the resources and knowledge to students looking to establish successful legal careers in these industries. 
Visit our Facebook page!
Contact: qlfashionlaw@gmail.com, William White ( 13wgw9@queensu.ca) or Abbie Korbin ( Abigail.korbin@queensu.ca)
First Generation Network - Queen's Chapter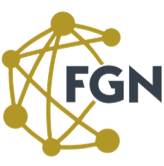 We are a non-profit organization aiming to reduce barriers law students face who are first in their family to complete post-secondary education. We work closely with law firms and student organizations to help first generation students prepare for their future legal careers.
Website: firstgenerationnetwork.ca, Deniz Samadi ( deniz.samadi@queensu.ca) or Harpreet Singh ( 1hks1@queensu.ca)
Queen's Health Law Association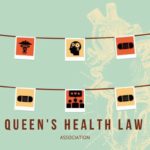 The objective of the Queen's Health Law Association is to provide students interested in Health Law with a forum for exploring and learning about the field and to create opportunities to network with professionals engaged in practice. The club aims to plan and promote learning opportunities to support students in developing an understanding of what Health Law is, and what practicing in this area of law entails.
Visit our Facebook page! 
Contact: queenshealthlawassociation@gmail.com
Queen's Human Rights Law Club

This club seeks to raise awareness of the different ways law students and lawyers can get involved in both domestic and international human rights spheres. We plan on hosting a speaker panel in the winter term!
Contact: Maria Reisdorf (maria.reisdorf@queensu.ca) or Emily O'Keefe ( emily.okeefe@queensu.ca)
In Vino Veritas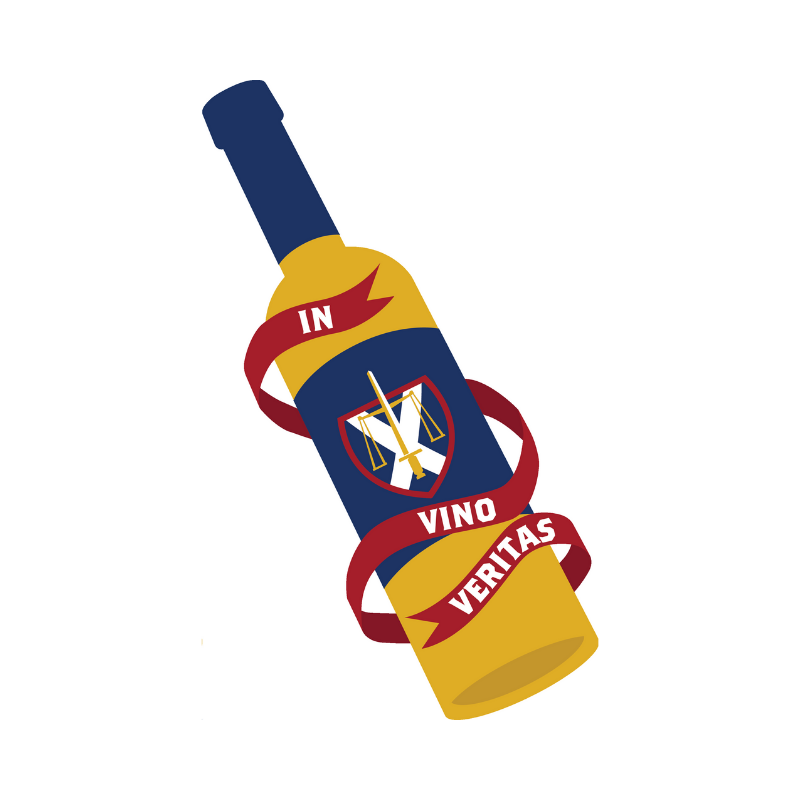 The Queen's Law In Vino Veritas aspire to develop members' appreciation for the fascinating world of wine. At In Vino Veritas, we believe that wine is more than just a drink – it is history and art in a bottle. Wine is a way to travel at a fraction of the price by tasting the soil, climates, and environments of different regions around the world. The In Vino Veritas hope to aspire an appreciation of the historical and artistic aspects of wine through the events we host.
Visit our Facebook page! 
Contact: Holly Schmid ( holly.schmid@queensu.ca) or Dylan Armstrong ( dylan.armstrong@queensu.ca)
Indigenous Law Students' Alliance – Queen's Law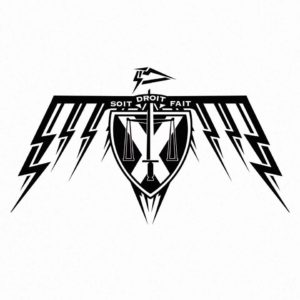 The primary purpose of this club is to build relationships. Through these relationships we hope to increase our understanding and ability to identify issues and concerns of First Nation, Métis and Inuit communities. We hope to maintain these relationships, founded in truth, honesty and dignity, in order to be better equipped to discuss impacts and solutions to those issues.
 Visit our Facebook page!
Contact: Coming Soon!
Queen's Intellectual Property Law Club (QIPLC)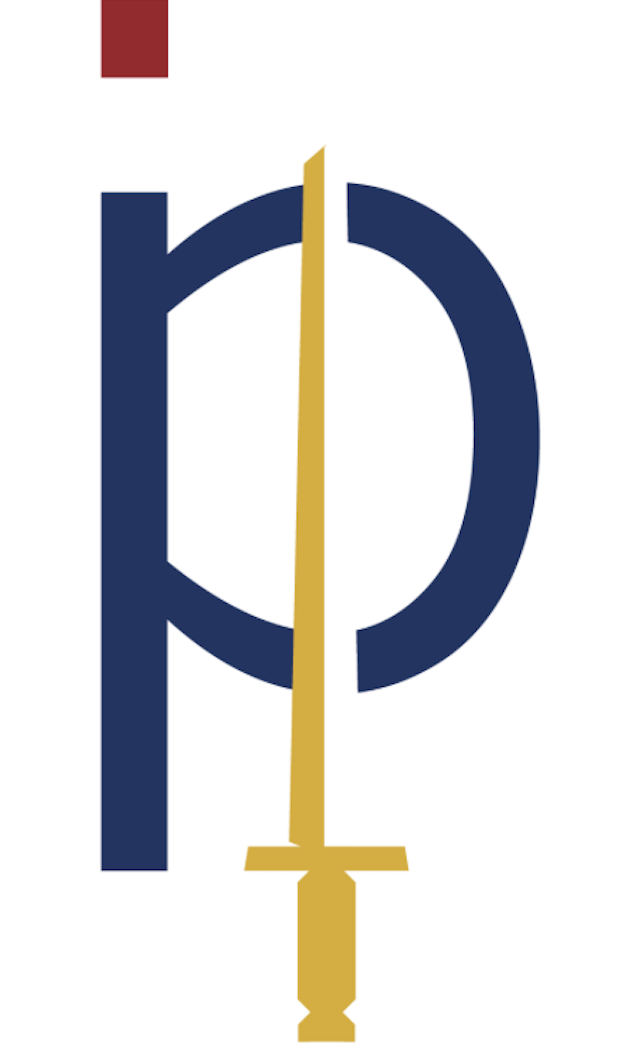 The Queen's Intellectual Property Law Club hopes to connect law students of all backgrounds with an interest in intellectual property. Our main focus is to provide students with networking opportunities, information about the field, as well as to form a community of peers with similar interests. Members will be updated on current job postings, recruitment opportunities, relevant speakers, and professional development opportunities. Additionally, socials will be held to connect with students with similar interests and build professional connections. 
Visit out Facebook page!
Contact: Emily Prieur ( emily.prieur@queensu.ca) or Iris Ngo ( Iris.ngo@queensu.ca) 
Queen's International Law Club (QILC)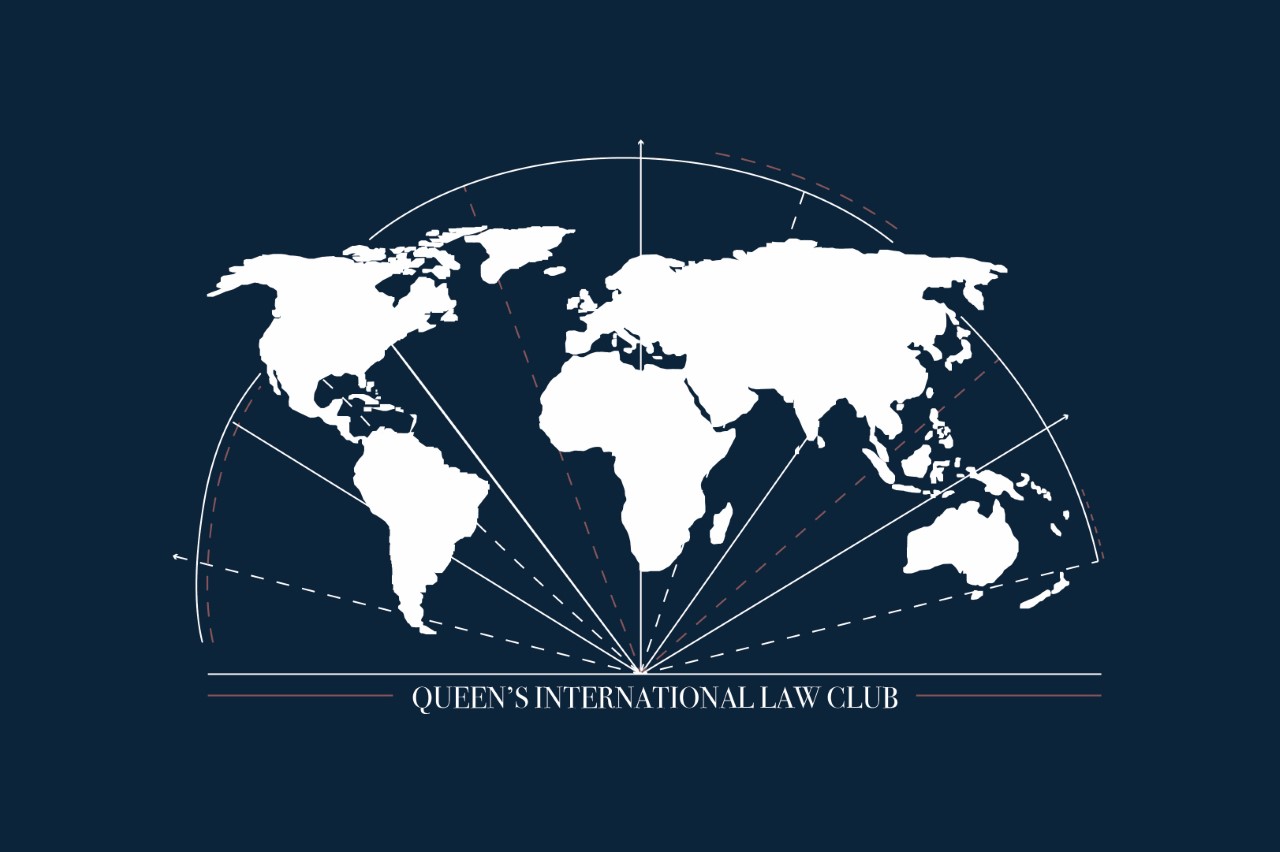 The Queen's International Law Club (QILC) was created with the aim of exposing students to topics in both public and private international law. QILC will host various events throughout the year in order to facilitate an exciting dialogue about topics in international law, as well as expose Queen's Law students to the various career opportunities available to them in the field.
Visit our Facebook page!
Contact: QIntLawClub@gmail.com
Jewish Law Student's Association (JLSA)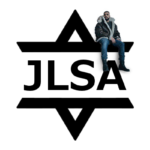 The Jewish Law Students' Association is a club that fosters the religion and culture of Judaism through fun and engaging events. Law students of any religion are welcome to join and experience Jewish practices. Our most popular event is the Shabbat dinner we host where tickets are always sold out and plenty of food and drinks are served. We love welcoming new members and we hope you will join us at our upcoming events!
Visit our Facebook page! 
Contact: Coming soon!
Queen's Labour and Employment Club (QLEC)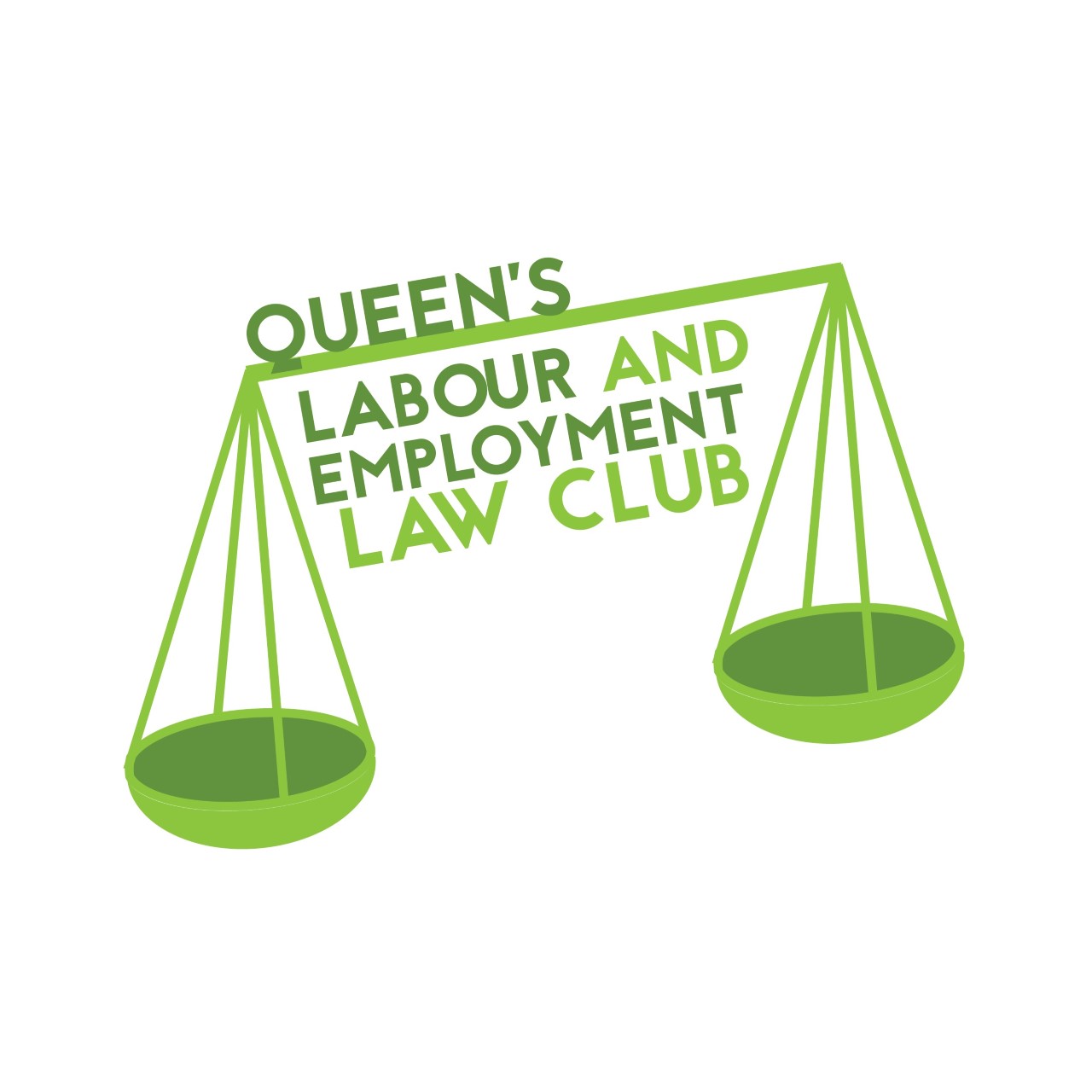 Queen's Labour and Employment Club (QLEC) is dedicated to introducing Queen's Law students to the field of labour and employment law through various events including professional panels, firm tours, and speaker events. QLEC also hosts the Hicks Morley Mooting Competition, the only competitive moot open to 1Ls. QLEC members gain priority sign-up for the Hicks Moot's limited spots.
Visit our Facebook page! 
Contact: qlec@queensu.ca, Nick Morrow ( nick.morrow@queensu.ca) or Selina Habib ( selina.habib@queensu.ca)
Level: Queen's Law Chapter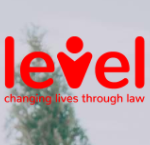 Level is a catalyst for positive social change. We believe that uniting the power of people, education and law will lead to a more equitable and just society.We are a charitable organization that brings together progressive thinkers and leaders to break down barriers and increase access to justice for marginalized and underserved populations worldwide.
Visit the Level website and our Facebook page! 
Contact: Coming soon!
Queen's Law Litigation Society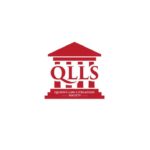 The Queen's Law Litigation Society provides students with opportunities to learn about the litigation field and build their advocacy skills.  The club runs three main events throughout the year. First, the Court House visit provides first-year students the chance to get inside a Court House for a trial.  Second, the club brings litigation practitioners in for a panel at the Law School so that students can learn about their careers in litigation. Finally, the Society Moot is an internal moot competition that provides students with a chance to practice their oral-advocacy skills in a risk-free environment.
Visit our Facebook page! 
Contact: Hasti Namvar (13hn23@queensu.ca) or Nicolas Guevara-Mann (nicolas.guevaramann@queensu.ca)
Minute Moot Club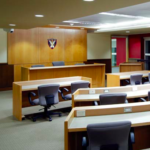 The Minute Moot Club meets every month to argue a series of brief moots. All law students are welcome. Our regular moots are ideal for students seeking a first introduction to oral advocacy. At each moot, students are given half an hour to prepare their arguments on a given problem – no advance preparation is required. The executive team will help you analyze the problem and prepare your argument. I also provide a summary of the relevant law. The moots are friendly; Mooters usually collaborate in small groups and we do not declare a winner for each moot. We will provide snacks and constructive feedback (in confidence, if you prefer).
Visit our Facebook page! 
Contact: Coming soon! 
Queen's OutLaw - 2019-2020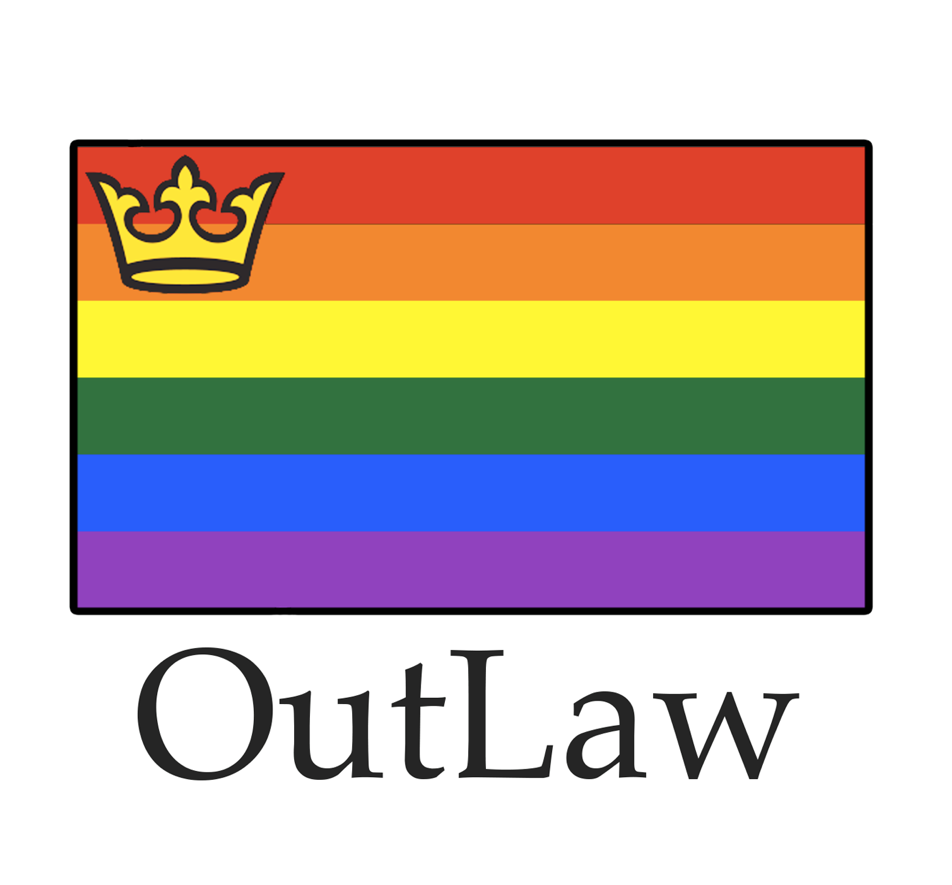 We are Queen's University's club for LGBTQ2A+ and allied individuals within the Faculty of Law! Join us to connect with the community, and visit our Facebook page for updates on our upcoming events. 

We will be hosting both social and professional events throughout the year. People of all sexual and gender orientations are welcome to attend and join!
Contact: queensoutlaw@gmail.ca, Elek Reitsma ( elek.reitsma@queensu.ca) or Jiayi Zhang ( jiayi.zhang@queensu.ca)
Visit our Facebook group and our Page! 
Queen's Law Private Equity Club (QLPE) 
QLPE aims to teach students about the intersection between law, private equity and capital markets, providing a necessary base understanding of finance. The club hosts a variety of events throughout the year including a speakers panel, trading simulation and intro sessions in association with the Smith School of Business.
Visit our Facebook page! 
Contact: Ari Glass ( ari.glass@queensu.ca), Sam Zucker (sam.zucker@queensu.ca)
South Asian Law Students' Association (SALSA)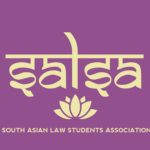 The South Asian Law Students' Association (SALSA) is a group of Queen's Law students and professors who are committed to promoting diversity, equality, and access to justice for visible minorities, especially those from the Indian sub-continent. We are dedicated to protecting the human rights and civil liberties of racial minorities by challenging racism, xenophobia, and other forms of systemic discrimination. We also hope to contribute to the growing network of South Asian legal professionals through networking and mentorship. 
Visit our Facebook page! 
Sports and Entertainment Law Society (SELS)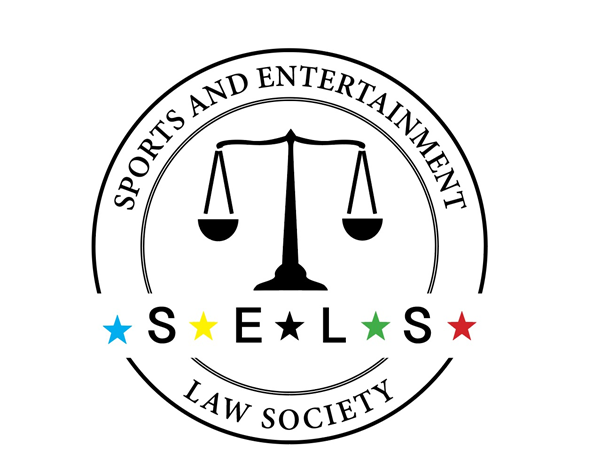 The Sports and Entertainment Law society aims to develop unique programming for the Queen's Law community and build a strong network for law students interested in the legal aspects of the sports, entertainment and media industries. This benefits the QL student body by providing increased exposure to a niche area of the law and allowing students to learn more about an area they likely wouldn't experience otherwise.
Contact: SELSatQL@gmail.com, Jonathan Solomon ( 18jds@queensu.ca) or Doug Scully ( 13rdms@queensu.ca)
Queen's Law Squash Society (QLSS)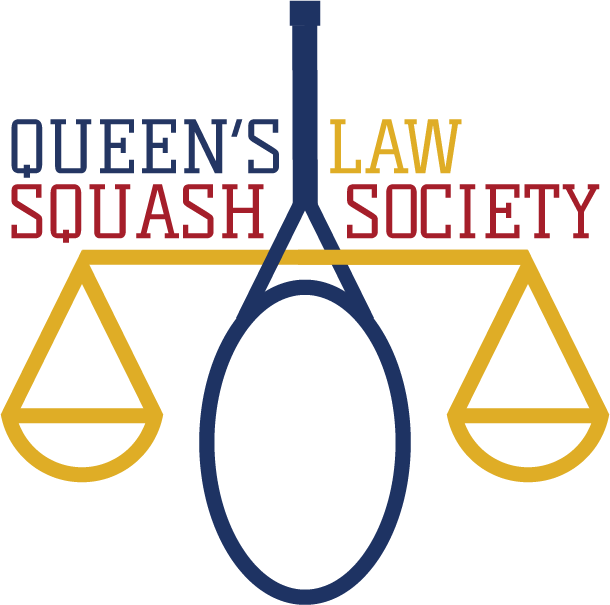 The Queen's Law Squash Society (QLSS) grew organically out of a group of friends who played squash together in their first year at Queen's Law. The sport drew us with its promise of competition; however, we quickly learned the benefits of the game, both physical and mental. Law students are often victims of burnout which, negatively affects our studies. The QLSS community provides accountability for exercise but also includes space for a well-needed break from the books. The early form of QLSS developed a strong sense of camaraderie through healthy competition and shared struggle of enduring the stresses of law school. Space for casual games among friends are encourages and for those with the competitive drive will be interest in our year-long ladder and year-end tournament. 
Contact: Coming soon!
Queen's Tax Law Society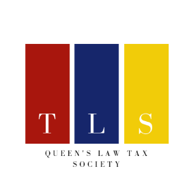 The Queen's Law Tax Society is an extracurricular introduction to the Canadian tax law professional field. We aim to provide the law school community with events which explore the different opportunities that a rewarding career in tax law provides. We also post updates and host guest lectures on current developments and discussions in tax law. 
Visit our Facebook page! 
Contact: Tyra Yah (tyra.yah@queensu.ca) or Sam Fata ( sam.fata@queensu.ca)
Queen's Technology Law Club (QTLC)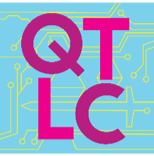 QTLC seeks to connect students with technology law professionals and expose them to what practicing in this area of law is like. The club hosts a tech firm tour annually. As technology is a growing part of business in all sectors, we are excited for the opportunities that this will present law students.
Visit our Facebook page! 
Contact: Austin Pammett ( austin.pammett@queensu.ca) or Stanis Xavier ( stanis.xavier@queensu.ca)
Queen's Venture Law Society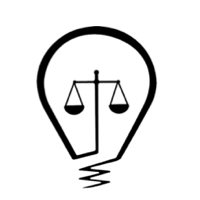 The Queen's Venture Law Society (QVLS) was founded in the Spring of 2018 to facilitate connections for law students within the startup, venture capital, and innovation space. The QVLS aims to expose students to the legal dimensions of entrepreneurship through a variety of events and content production that will engage lawyers from emerging business groups, venture capitalists and new business owners in our communities. Through our activities, we hope to create learning opportunities that will inspire students to think innovatively about the law and their future careers. We will provide a balanced exposure to everything the field has to offer- from a big-firm perspective to a community-centred style of social entrepreneurship.
Visit our Facebook! 
Contact: Queen's Venture Law Society (queensventurelawsociety@gmail.com), Sydney Prince ( sydney.prince@queensu.ca) or Maitree Patel ( 14mp76@queensu.ca)
Queen's Women & Law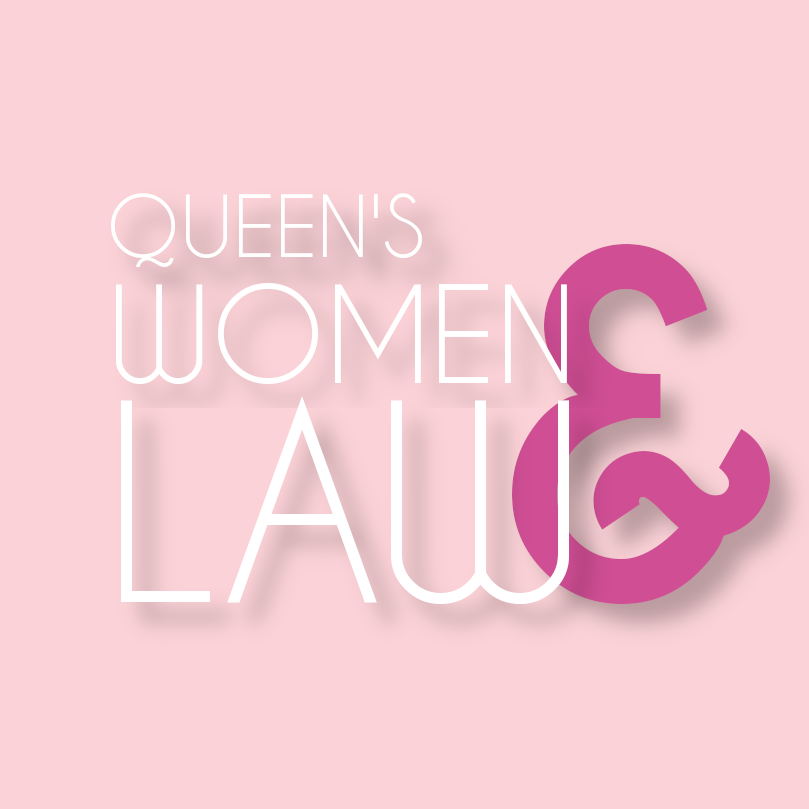 Queen's Women & Law (QW&L) is an organization run by law students who are passionate about the unique challenges faced by women in the legal profession. With a mix of academic and social events throughout the year, QW&L is a welcoming community for anyone wishing to become involved. Some of our past events have included a Bellini Mixer, speaker panels, and a visit from Chief Justice McLachlin.
Visit our Facebook page! 
Contact: Blaire Smockum ( 14bws@queensu.ca) or Maitland Shaheen ( 18msa14@queensu.ca)